AN ENGLISH POCKET WATCH ... SOME ARE JUST NOT INTERESTED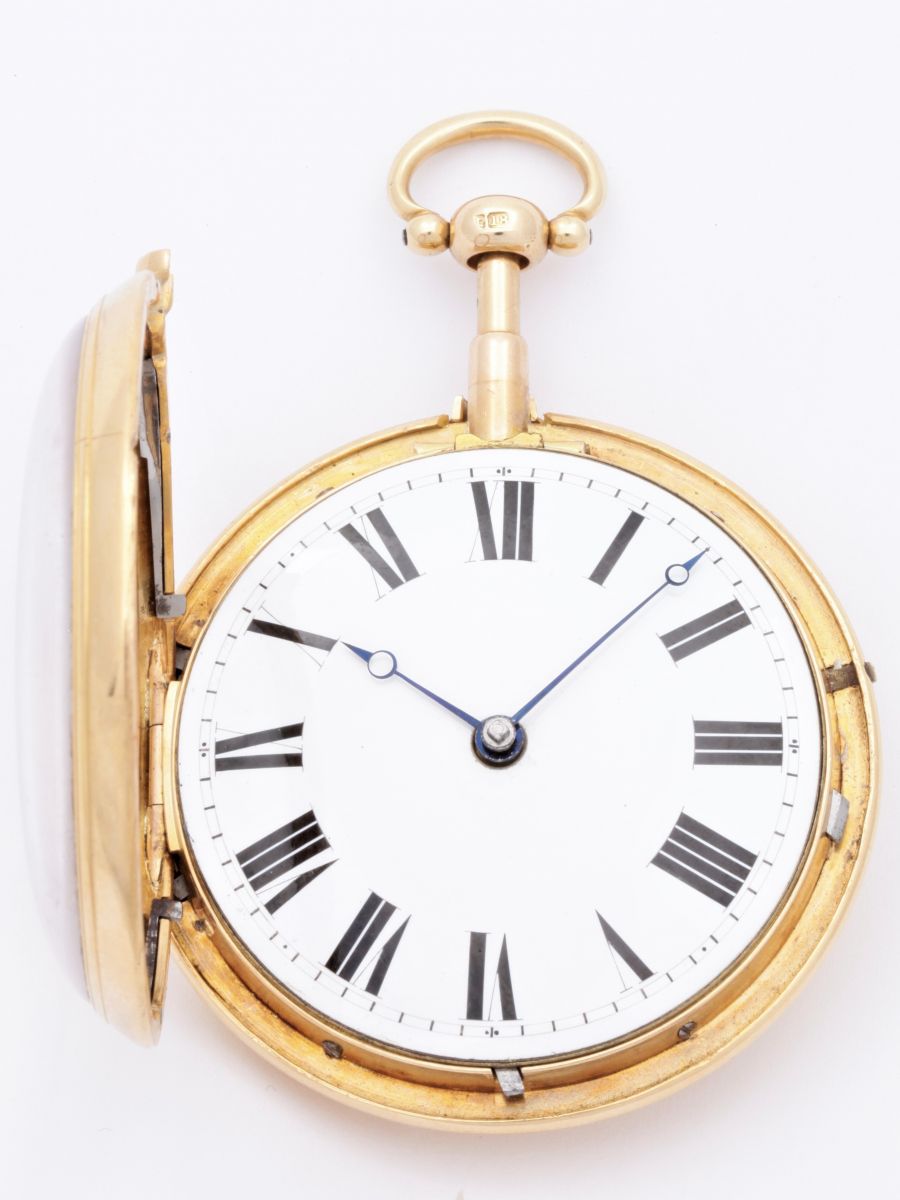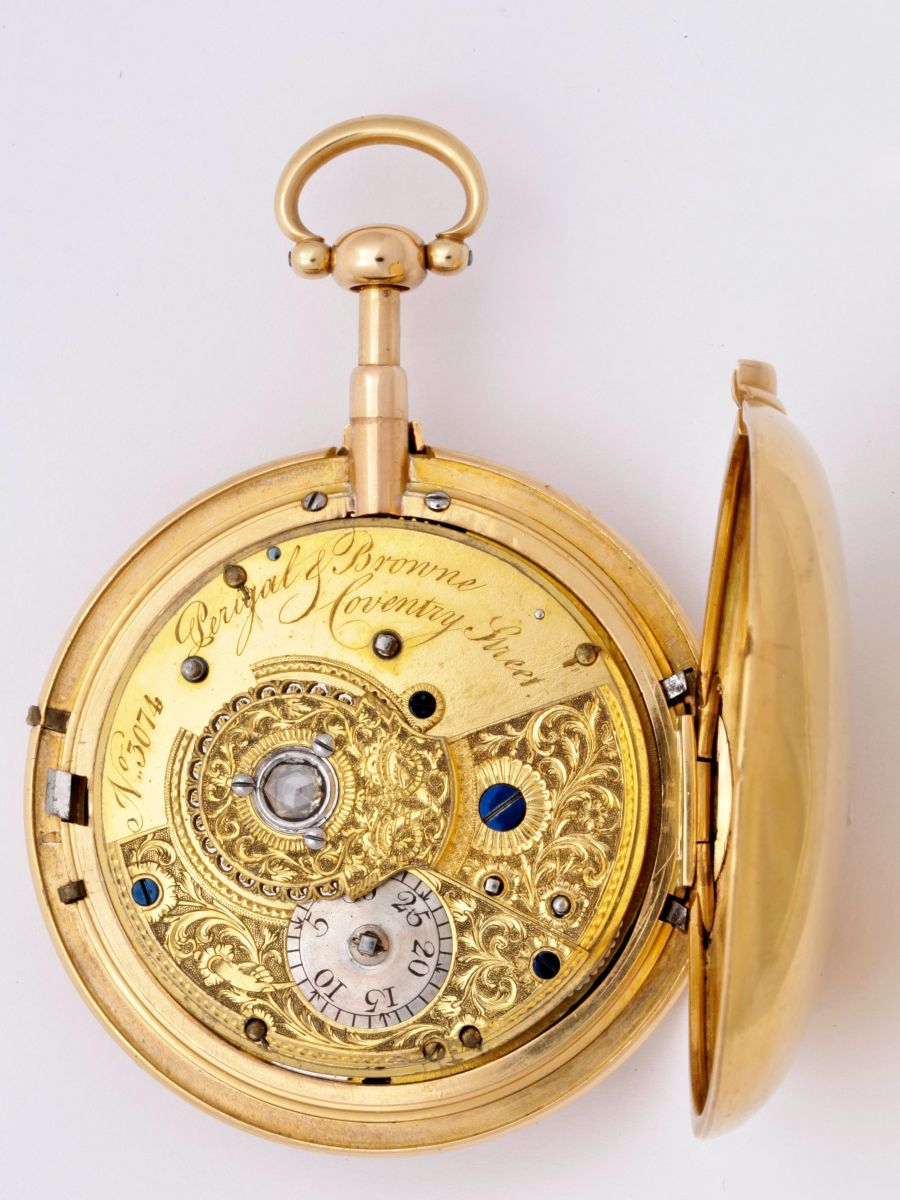 Pocket watch signed Perigal & Browne Coventry Str. No. 3074 - 18 ct gold case with "goutte" and movable bezel as well as the engraving of a phoenix - Hour, quarter and half-quarter repeater - London hallmark 1796 - Cylinder escapement, fusee and chain system - The bezel is finely engraved - in the center of the cock is located the cap diamant of 3 mm - Exceptional quality of the engraving.
Do you know that a new fashion is just about to be born ?
Nowadays it is enough to talk about an English pocket watch to scare away all collectors. But do you know that a new fashion is about to be born thanks to some enthusiasts who are constantly looking for sure values?
Let's take a look at this watch signed Perigal & Browne. It has a long history and for Antoine Simonin the story started 50 years ago. His passion for watchmaking was brand new and he was looking for pieces that illustrate the know-how of those who took up the challenges of the evolution of precision. For him, it was clear that one could not teach watchmaking without first telling its story.
The story starts in London, with one goal, to seek out new marvels that will allow him to pass on his passion to his students. Where do you go in London when you are looking for watches? The places are numerous, unexpected, and often surprising. You can go from Bond Street to a flea market and suddenly find yourself in Holborn Market by chance. It's a huge area with a labyrinth of streets where you can find just about everything. But the most important thing, in those days, was to be found in the basement, a place without daylight, where everything often piled up in a jumble. It was almost like a city, and each shop looked like a safe. Nothing really welcoming, and yet that's where Antoine Simonin found this watch! But why did it catch his eye? He had noticed the finesse and quality of the engraving, which was visible despite the dust that had accumulated over the years.
This was followed by a search for those who had started out as Perigal, then Perigal & Brown and then Perigal & Browne, to name but a few. A dynasty, whose creations are often linked to chronometers with a prestigious example in the

British Museum

.
Looking at this little marvel he suddenly saw what he had never seen before. The arrow in the rosette that allows the length of the balance spring to be adjusted was in fact the index of a hand that is an integral part of the engraved decoration. It required the eagle eye of its observer to discover it.That is a
nother detail that makes this watch exceptional since it was necessary to open a double box before seeing the whole. One can dream, perhaps it is a special order and that the creator of this timepiece had wanted to make visible the nobility of its future owner.
Let's come back to this fashion that is being born thanks to a new trend of collectors who love beautiful watches. Some do not hesitate to acquire a waistcoat. By pulling the chain, they can not only tell the time, but they can tell the story of a watch that hides wonders and thus amaze their neighbours!
PRICE ON DEMAND.